Delivering Results that Endure
Executive Option is an industry leader in providing information technology solutions, consulting & professional services with more than 27 years of experience.
Trusted by great companies


The Most Respected IT Company You've Never Heard of
Executive Option specializes in delivering end-to-end solutions, complex, high-risk and high value initiatives, and projects to our partner clients. We specialize in providing salvage expertise and resuscitation services for distressed projects. A minority- and U.S. veteran-owned company, Executive Option, under the direction of President and Chief Executive Officer Mike Del Prado, has a successful record of providing technological and operational solutions while maintaining core values of partnership, innovation, integrity and transparency. Headquartered in Southern Nevada, we provide services for mid-size companies to billion-dollar organizations in more than 30 countries around the globe.
Years Serving Enterprise Organizations
Systems Implemented or Remediated
Our clients are our top priority, and their testimonials are proof of the high-quality IT consulting services we provide. They highlight the measurable results we've delivered, from rescuing compromised projects to streamlining operations and driving growth. Read on to see what our satisfied clients have to say about their experience working with us, and discover how we can help your business thrive.
Andrew Duffy
EO is driven by their client-centric approach and was extremely responsive to all the areas of the enterprise and various departments. Often each area had varying needs and concerns, but with a firm but delicate touch, EO addressed and delivered the enterprise with surgical precision tailored for each group(s) and individual constituents. all deliverables, opinions and facts were in the best interest of our needs and enterprise goals. EO basically became de-facto STN team members and acted in our best interest(s).
Marek Sukiennik
We originally called Executive Option as direct advisory professional for a failing implementation started by Deloitte. Once the assessment was completed, we gave them reigns for the full project where they brought on a specialized delivery team to drive an Organizational Change Management strategy and delivered the project on time. This was a great experience for HarperCollins Publishing and enabled our ERP project to get back on track.
Dr. Chris Bernier
Executive Option broke down barriers within our internal departments and teams by encouraging a highly collaborative environment that CCSD still has today. They became part of the team with he same goals and outcomes for success. As a result, a system that was truly non-functional and rudderless at the time of entry was not only functional but focused on improving the system in very short order.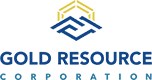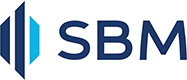 Ready to Schedule a Consultation?